Museum of the Bank of Greece
The Museum of the Bank of Greece is a modern building where the Numismatic History of modern Greece, from ancestry until today, is presented. Starting from the creation of the first exchanging means which composed of shells, the presentation is completed with an array of modern coins, paper money and plastic money.
The visitors have the opportunity to watch the changes along the numismatic history which includes the penetration and the establishment of several exchanging means and their ancestors as well as the numismatic policy of Greece, the development of central banks institution and the adhesion of Greece to the European Numismatic union and continuously to euro zone.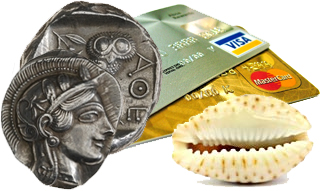 The exhibition includes items from the collection of the Bank of Greece which help the visitors see how the banknotes are created, from their designing to their production.
A series of specially designed interactive multimedia applications turns the visit to this museum to a unique experience which combines both education and amusement.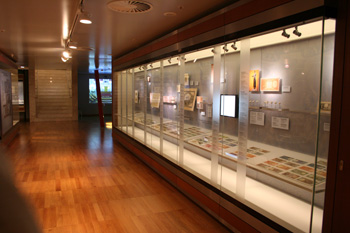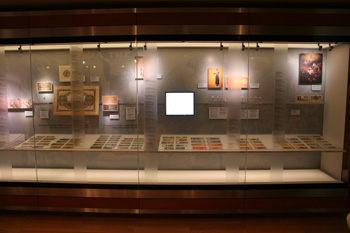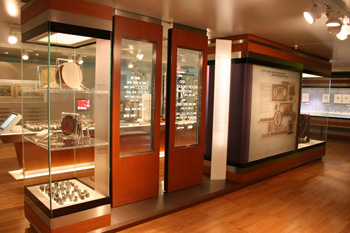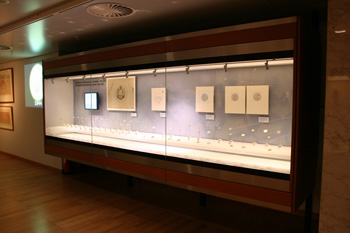 Museum Sections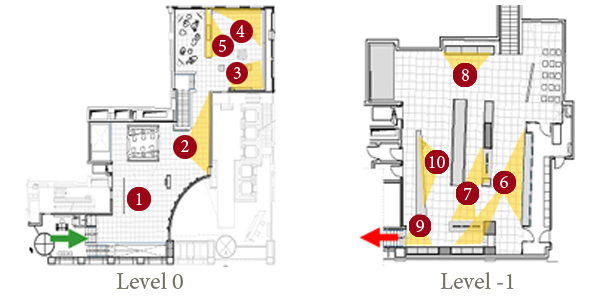 1. The Bank of Greece
2. Money
3. Monetary system and policy in Greece
4. The road to the EMU
5. Central banks
6. Banknotes of the Bank of Greece
7. Coins of the Greek State
8. Commemorative drachma coins
9. Euro banknotes and coins
10. Designs of Bank of Greece banknotes

Admission and opening times
Tuesday, Wednesday, Friday: 9:00 - 15:00
Thursday: 9:00 - 19:00
Closed on Mondays, Saturdays and Sundays,
as well as on public holidays

Admission is free

Group visits
Guided tours should be booked in advance
The Museum also offers educational
presentations on financial issues to organised groups

Access
By Metro - Syntagma and Panepistimio stations
The Museum is disabled - friendly

Contact information
Address: 3 Amerikis Street, Athens GR 102 50
Tel: +30.210.320.3555, - 5305, - 5306
Fax: +30.210.320.5440
Email: museum@bankofgreece.gr